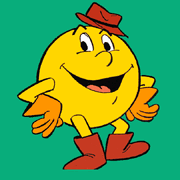 Pac-Man is a character from the 1980 aracde ga,e & video game series of the same name & has become the most popular video game ever that he even had his own cartoon show by Hanna Barbera.
Apperacnes
Edit
Opening Sequence- Pac-Man is seen with his wife Ms. Pac-Man.
The Good Eleven- Pac-Man, Ms. Pac-Man, & the Ghost Monsters are feautred in this song.
The Preamble- Pac-Man & the ghosts are featured in this song.
Unpack Your Adjectives- Pac-Man appears replacing the turtle along with Ms. Pac-Man being both the backpacker & the tall girl.
The Energy Blues
- Pac-Man appears replacing the talking earth.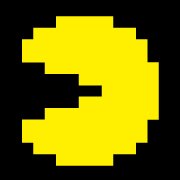 Dollors & Sence
- Pac-Man & Ms. Pac-Man are featured in the song, were Pac-Man is the banker.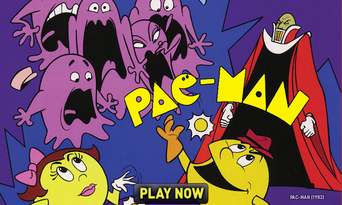 Ad blocker interference detected!
Wikia is a free-to-use site that makes money from advertising. We have a modified experience for viewers using ad blockers

Wikia is not accessible if you've made further modifications. Remove the custom ad blocker rule(s) and the page will load as expected.